Dale Hall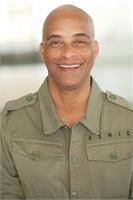 I started doing Bikram seriously in 2001.. Instructing has been one of My greatest teachers..the yoga has allowed me to keep growing and changing in a positive and constructive manner... Dale Hall!
Dale Hall instructs the following:
Traditional hot yoga that contains 26 postures and 2 breathing exercises. 90 min.